Dr Mauro Berta PhD
Associate professor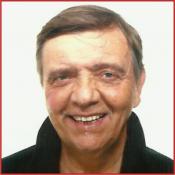 Expertise area
Natural health science dermatology, venereology, aesthetic medicine, psychology, tropical medical science.
Education
Degree in medicine and surgery. Specialist in Dermatology and Venereology, PhD in Tropical Medical Sciences, Associate Professor of Psychology Human Mobile Populations. Register of Ordinary Doctors Italian Group for the Study of Lyme Disease and Co-infections.
Scientific Director and Research and Development Europe of Sanitpharma, company.  
Dermocosmetics aimed at a target group of dermatologists, gynaecologists, pediatricians. In particular, it treats the formulation of the products, clinical work, contacts with Opinion Leaders, training to informers, field coaching for the medical side, scientific reports in the field of congresses, articles in trade journals on clinical topics, area meetings on clinical aspects  of the molecules presented by the whistleblowers. Currently deputy general manager Funziona Ltd (dematology, gynaecology, aesthetic medicine).
Professional
AIDECO (Dermatology and Cosmetology) – Società Italiana di Malattie Tropicali – Gruppo Italiano di Sclerodermia – Associazione ricerca informazione sulla vitiligine – Società Italiana di Malattia Sessualmente Trasmissibili – Responsabile scientifico della Società Italiana di Hanseniologia – Associazione Medica Italiana Idroclimatologia, Talassologia e Terapia Fisica – Associazione Italiana Diagnostica non invasiva in Dermatologia – Istituto Internazionale delle Scienze Mediche Antropologiche Sociali – Società Italiana di Psicodermatologia – Accademia Lancisiana – Società di Dermatologia Etnica e Tropicale.