Sabrina Gatti B.A.
Associate professor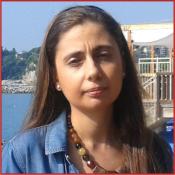 Expertise area
Sociology, International Humanitarian Law, Creative Writing, Digital Art
Education
Sociologist, Master in International Humanitarian Law, Bachelor of Art in Creative Writing (Selinus University).
Professional
Member of A.N.S. (National Association of Sociologists) and A.S.A. (American Sociological Association). Digital artist, writer and contributor to various periodicals. As a writer she made her debut in 2011. A creative writing teacher, she has published numerous books to her credit. She has published two essays: "Light and eternal as a flower" Historical sociological analysis of a form of non-verbal communication and "Florigraphy, the language of flowers".